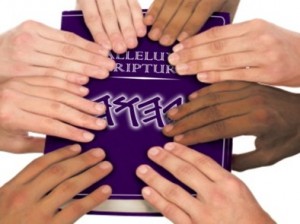 H.S. Translations
We have had a number of people from various countries express the need to have The Word freely available in their own language — Russian, Spanish, various African languages and Afrikaans etc…
We really feel that this is the next logical phase for HalleluYah Scriptures and several have already contacted us regarding this without any request or mention of translations. If

is behind this, then He will cause it to be! We are therefore making the request public to ask for anyone who is capable and willing to make a literal translation in their language based on the format of HalleluYah Scriptures with the Names restored in Paleo Hebrew and avoidance of Pagan deities etc.
Our primary goal in this respect is to have the first five Books of the TaNaKh (1st Covenant) and the first four Books of the Renewed Covenant (Gospels) translated and make them available for those in need.
"And this Good News of the reign shall be proclaimed in all the world as a witness to all the nations, and then the end shall come." — Mattithyahu 24:14
---
HalleluYah! Translations Are Underway
PDF of H.S. table of contents in Spanish and Afrikaans are available below ( click the image ), French will be coming soon.
---
If you are keen to support this side of the vision and are capable of translation into your chosen tongue, then please use the form below. Please do not offer to help unless you are going to commit 100%.