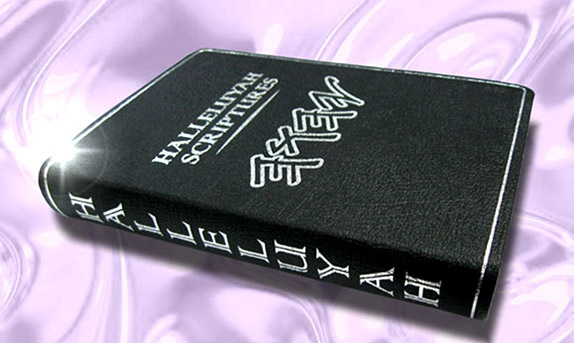 Limited Quantity
A brother and sister has paid for a number of leather editions of the HalleluYah Scriptures. They donated this for the express purpose to help the project get enough funds to print 20,000 copies. We are now over half way to the total.
The couple paid for these copies to be done and want to donate a copy to each person that donates $500.00 or more to this important project and work as a "berakah".
Each 500 you donate or donate for any items on the HS web site you will get a leather edition as a gift. If you choose to use your 500.00 donation to obtain the HS or the HS pocket edition, large print or the 4 new books you will still receive a free leather edition.
If you donate 250 or more to the HS project and want nothing in return but only to see those who are in desperate need receive a copy of His Word we will send you a leather edition free as a gift.
This is their choice to make this offer and we have been "barak" that they have done this. There is limited stock of the leather edition so please help up get to 20,000 and reach more brothers and sisters worldwide.
The leather edition is very high quality and made of calf skin. Well bonded with silver wording on the cover and silver pages.
You can submit donation through our Donations page.